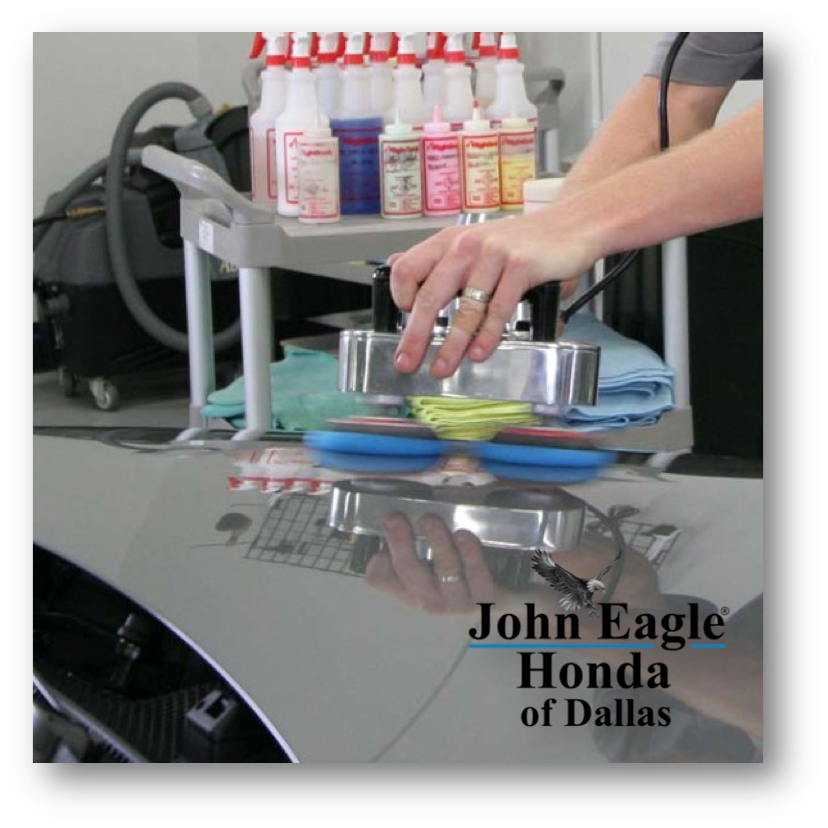 Well, it is spring time and a deep detail for your car, truck, or SUV is in mind. Our professional auto detailers at John Eagle Honda are prepared for you with an annual complete deep detail. This detail covers the under-carriage, engine, complete interior with carpet shampoo and stain removal, and exterior high concentration shine and protection.
There are a lot of reasons to have a complete auto detail done at least one time per year to your car, truck, SUV, or van. During the winter season the weather with constant changing temperatures creates different dust and debris on electrical wiring harnesses, buildup in unseen areas, and moisture in areas meant to stay dry due to constant condensation. John Eagle Honda Dallas knows the dangers of these items and much more that include the interior cleanliness of your car, truck, SUV, or van that during fall and winter tends to get a lot more dirt, grime, and staining. This is deep and messy when most want the interior of their car, truck, SUV, or van like new for the entire time they own or lease the vehicle.
When you detail under the hood of your car, truck, SUV, or van important components are cleaned and now visible preventing corrosion and unnecessary costly repairs resulting from lack of maintenance. The under-carriage of the car, truck, SUV, or van again generates a lot more foreign chemical compounds, dirt, and grime that results from municipalities servicing driving corridors for weather. The interior of your car, truck, SUV, or van gets a lot more accidents as we try to do things in the vehicle that were normally done out increasing accidental spills, build-up, and stains. Our spring auto detail special will have you covered and comes with a guarantee so you will save money through the year. Ask one of our auto detail specialist about our same day $179 annual complete auto detail.